Splash 2023 hosted by Anacostia Riverkeeper
September 23 @ 12:00 pm

-

4:30 pm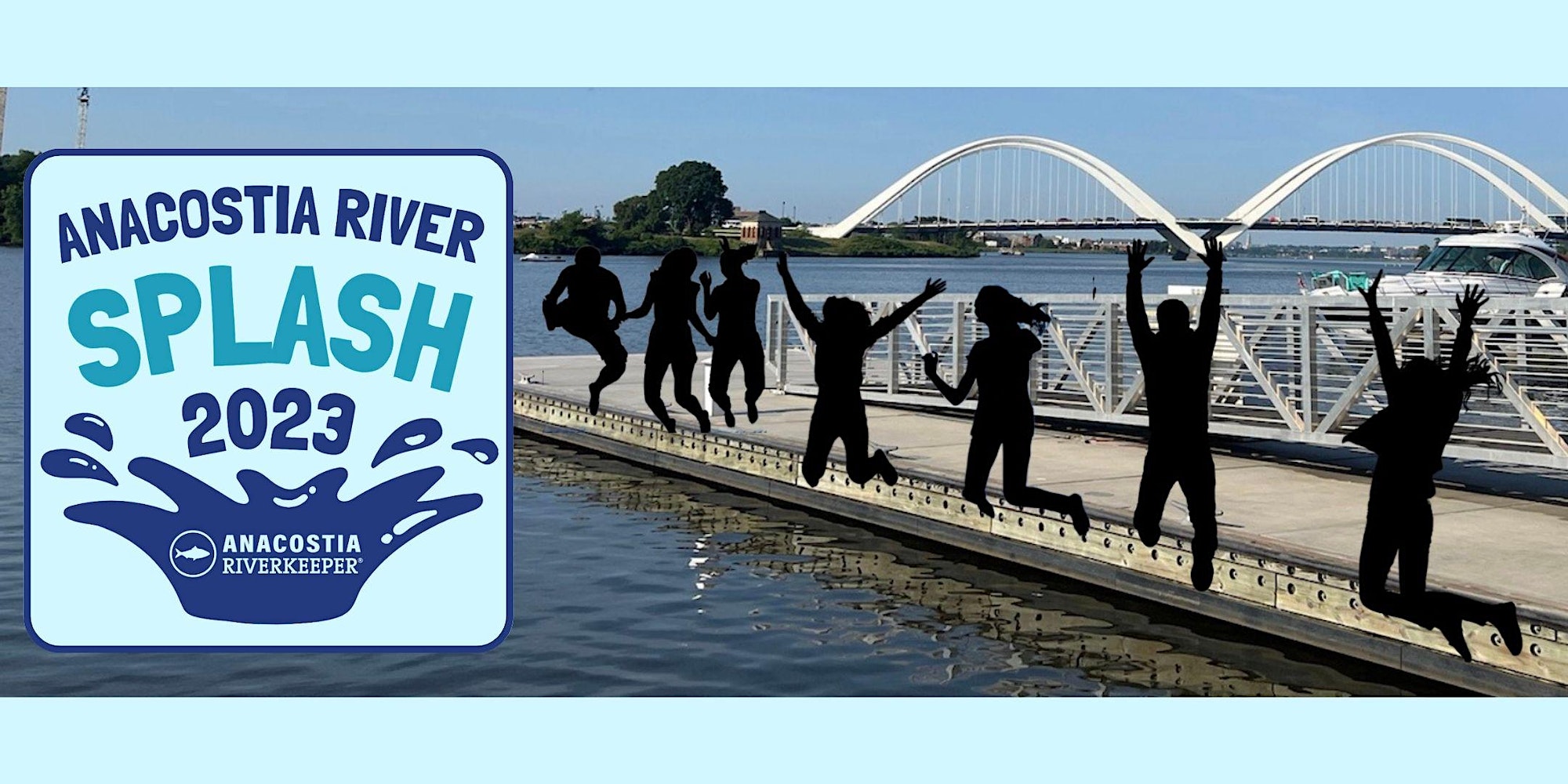 Splash is the the first permitted swim in the Anacostia River in over 50 years. Join us to celebrate, swim, and reconnect with the river.
Did you know that kids used to splash around in the Anacostia River in the summer? Since 1971, swimming or wading in the Anacostia River and other District waters has been illegal due to safety concerns around water quality. Today, this urban waterway that runs through the heart of DC is perceived as dirty and unhealthy. Despite the environmental issues still facing the Anacostia River, water quality has drastically improved over the past few decades. We are as close as we have ever been to bringing back a swimmable Anacostia. In celebration of these water quality milestones, Anacostia Riverkeeper will be hosting the first permitted swim event in the river in over 50 years!
Access to abundant, healthy spaces for outdoor recreation is vital for the wellbeing of our communities. In an urban environment like DC, it is especially important to have access to natural water resources. Our communities should be able to recreate freely and safely in all areas of the Anacostia.
Join us on September 23rd to make a splash towards a swimmable Anacostia! Splash will provide a rare chance for residents to swim in and reconnect with the river. Contingent on water quality results the week prior, participants will be able to swim briefly in the river off the Kingman Island Dock next to the Benning Road Bridge during a designated 20-minute time slot from 12-4:30 PM.
What should I expect?
Participants will be able to swim briefly in the river off the Kingman Island Dock next to the Benning Road Bridge during a designated time slot. All participants must be 18 years old or older, comfortable swimming and treading in deep water and able to climb in and out of the water via a dock ladder. You must stay within the designated swim area.
Swimming is only allowed for registered participants during their pre-registered 20-minute swim slot. Swimmers may only register for one swim slot. Participants can only splash in the timeframe they purchased their ticket for as we are unable to transfer time slots. Please ensure that you arrive at least 15-minutes prior to your check-in time!
This event is contingent on water quality results from the days prior. There is no alternate date for this event.
Event updates and other details for the event will be distributed to participants via email before the event. To ensure you receive important updates, please provide an email address that you check regularly.
Access to the dock and swim area will be strictly limited to registered swimmers. If participants have guests wanting to watch the event take place, we will have two spectator locations.
A bag check and rinse-off station will be available. We encourage you to only bring essentials including: towel, water shoes, sunscreen, etc.
Lifeguards and an EMT will be on duty during this event.
Swimming is still illegal in District waters and you may only swim during a sanctioned Special Swim Event like this one with a permit from DC Department of Energy and the Environment. We do not encourage swimming in the river outside of these events.
Questions? Send them to [email protected]